Best colleges in Chandigarh
November 17, 2016
/
By editor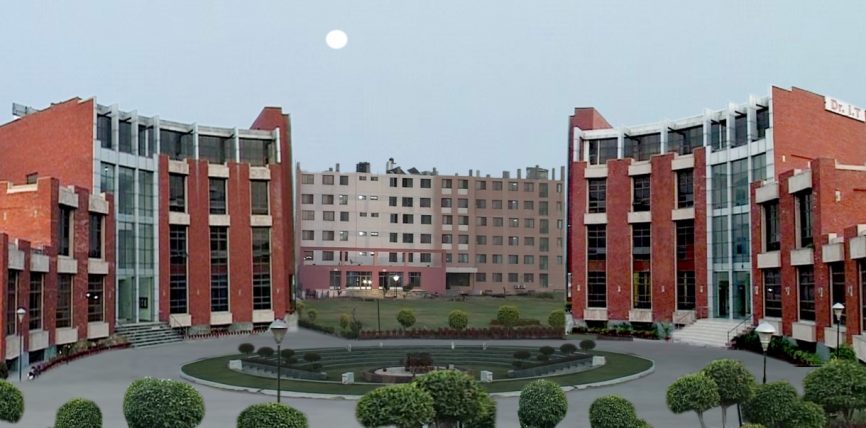 Post by related

Related post


Best colleges in Chandigarh
 Panjab University
Panjab University has No.1 university with a CGPA of 3.35 on a four point scale at A Grade
Positioned 1stamong Universities of India
Ranked number one University in India and in the bracket 276-300 internationally in the Times Higher Education World University Rankings, 2014-2015 powered by Thomson Reuters.
Ranked 39th by the Times Higher Education among BRICS & Emerging Economies
Hostle Facility- There are seventeen Residence Halls for students on the campus,

8 each for boys
9 for girls and a Working Women Hostel.
Each hostel has a dining hall and canteen, several desert and water coolers, a
An outdoor court for badminton, volley ball.
GGD Sanatan Dharma College
It is a college of Panjab university established in3rd July, 1973 in the memories of Go swami Ganesh Dutta JI. The Principle of this college is Dr. Bhushan.K.Sharma.This College has a huge and impressive building and providing the holistic education to the students.
Courses Offered
BA
BSc Medical and Non-Medical
BCom
 BBA:
 BCA
BSc (H) Biotechnology
 Bio-Informatic
MCom
Masters in Business Economics
MSc Biotechnology
 MSc Information Technology
 MSc Applied Chemistry
 MSc Bio-Informatics
PG Diploma in Computer Applications
Mass Communications
Tourism & Travel Management
Computer Animation and Graphics
Fee structure: As per Panjab University norms
Faculty strength: 139
Hostel facility   325 seats for boys with an annual fee of Rs 43,000
350 seats for girls there are with an annual fee of Rs 39,500
Placement cell:  active placement cell, over 50 reputed companies regularly visit the campus.
Famous festivals: The  college hosts its annual cultural festival 'Virasat'. Its annual alumni meet is also quite popular.
Entrance test: Admission to all courses is on the basis of the Other Common Entrance Test (OCET) conducted by the university.
Important Dates: Prospectus will be available from the third week of May.
Forms  to be submitted by July 2.
 College for Girls
This is a place where students can freely meet and talk with faculty and staff. This helps to create an excellent learning environment.It is established in 1956
It is located in sector-11,the college is fully-equipped with air conditioner The library. The college motto "Courage to Know" represents setting of a benchmark in the young minds of the students a spirit of enquiry, accountability and sincerity.
Courses offered
BA
BCA
BSc Non-Medical
 BSc Medical
BSc Computer Science
BCom
MA in Public Administration, Economics, Sociology, Music (Vocal/ Instrumental) and Dance
MSc Botany, Zoology and Chemistry
PG Diploma in Computer Applications
Fee structure As per Panjab University norms
Faculty strength: 146
Quota SC: 14-15%, ST: 5%, Sports: 2%
Hostel facility  Three hostels with a total of 610 seats. Annual expenditure is               around Rs 5,370 plus mess charges.
Placement cell The college has a career guidance and placement cell.
It also has a career youth club formed by the students.
In 2009-10, 225 students were placed with an average pay package of Rs1.5 lakh.
Famous festivals the college celebrates festivals like Lohri,  Basant Panchami and Teej with verve.
Entrance test for Functional English is on July 5. For other courses admission will be on the basis of OCET conducted by the university.
Important Dates Prospectus will be available from June 7.  Forms to be submitted by June 22.
Mehr Chand Mahajan Dav College for Women
It is established in 1968 by the Dav managing committee, New Delhi.  It provides Quality of Education in the Chandigarh for the last 47 years, always prepared to meet the challenges of the changing times. The aim of the college has always been to produce potential women and also aware them to fight against different situations. It is located in sector-36,chandigarh.
Courses and seats
 BA: 800,
 BA Vocational in Office Management & Secretarial Practice,
 BSc Medical, Non-Medical, Microbial & Food Technology,
 Computer Application & Food Science & Quality Control),
 B Com
 BCA
 PG Programme in English & Sociology and PG Diploma in Computer Application & Mass Communication.
The college also provides career oriented add on courses and vocational courses.
Fee structure As per Panjab University norms
Faculty strength: 150
Quota SC/ST, OBC, and Sports & ECA: As per Panjab University norms
Hostel facility the hostel offers seat to 750 students.
Placement cell the placement cell is very active and attracts MNCs to the campus. In the last academic session around 244 jobs offered.
Famous festivals the college organizes psycho fest, IT fest and environment fest annually.
Important Dates Prospectus available from May 20.
Last date for the submission of forms is June 25
Dayanand Anglo Vedic College
 DAV college is founded in   year 1958 under the Dayanand Anglo Vedic culture, DAV College, Chandigarh which is known as DAV 10 as it is located in sec-10 .It is affiliated to Punjab University, Chandigarh.
Courses Offered
BSc Bio informatics and Bio-technology (H): 20
 BSc Bio-technology
 Bio-informatics
BSc Medical and Non   Medical
BSc Computer Science:
 MCom
MA Psychology
MA Public Administration
Msc Physics
 
Fee structure As per Panjab University rules.
Faculty strength: 143
Quota SC: 15%, ST-7.5%, OBC: Nil, Sports/ECA: 5%
Hostel facility 250 seats for boys and equal number for girls.
The annual fees is Rs 25,000 plus Rs 5,000 for security.
Placement cell 150 students were placed during 2009-2010. The highest pay package was Rs 2.5 lakh per annum
Famous festivals The college celebrates Lohri and Diwali in a lavish manner.
Entrance Test Admissions are on the basis of OCET conducted by the university
Important Dates Date of availability of the prospectus: June 1.
Last date of submission of forms: June 25.
Date of Admission: July 5.
Categories
List Articles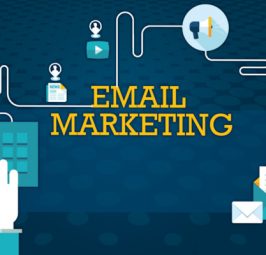 Email Marketing is one of the best ways to earn money quickly right now. It experienced significant growth in the year 2020 as most of the people were spending their time on the internet for career and education. Still, most people are confused regarding Email Marketing and want to have some advice regarding it. Then…
Read more
Our Computer Courses
Our Accounting courses