Youtube Auditions
June 4, 2018
/
By ADmin@CHD
                  Youtube Auditions
at
Sukrala IT Services Pvt. Ltd.
"
Break all hesitation and showcase your talent ..!!"
The 4th Youtube Auditions for Talent Hunt successfully took place in the premises of Sukrala IT Services. It was a huge hit with lots of participants taking part in the contest.
Sukrala IT Services is the first company in Chandigarh to start with its unique Youtube Channel Management services. Also, with a well equipped lab that has the latest gadgets to support photography, videography, voice recording, VRF set-up, etc, Sukrala is a one-stop solution to all the Youtubers current demand.
If you set aside your fear, your task is half done
The Youtube Auditions is a great platform to showcase your talent in front of the camera. Just yesterday, so many youngsters kept their stage frights aside and stepped up to live up their dreams confidently. The auditions included:
Singing by new and talented voices

Dance by amateurs and professional dancers

Modeling by new faces and experienced models

Photo Shoot by youngsters

Mimicry by amazing young artists
It was a free invitation where age was no bar. If you think you have the fire in you, you are welcome to perform here.
Show Highlights:
"Meri Awaz hi pehchaan hai…"
Are you a talented singer who is too afraid to sing in public?? Living your dreams only as a bathroom singer?? Come out of your hiding zone and give it a try in the Youtube Auditions conducted by Sukrala IT Services Pvt. Ltd. Who knows if the country is missing out a talented singing icon.
A young lad of 14 years took the challenge and showcased his singing skills with the song "badi mastaani hai meri mehbooba…" and "Tareyan de des rehn waleyo…" What a talent..!!
Some contestants were more than just being vocalists. They sang their favorite songs along with guitars. You would just want to listen to their mesmerizing voices for time immemorial. It was really a nice time seeing young talents.
"Nachde-Turde"
The next slot for auditioning was Dancing. There were many dance performances starting from break dance to punjabi gidda.
It was just amazing to watch people dancing away their fears. Even professional dancers turned up for the auditions who tapped their feet on a variety of songs.
A young dancer danced on a peppy number "ladki beautiful…" while another talented dancer performed a beautiful punjabi dance. Versatile talent that inhabits the city beautiful made the Youtube Auditions way more beautiful. Good work everyone and all the best for the future.
Want to know what else people did in the auditions????? Catch a glimpse of the lovely performances by the talented souls, only on our Facebook page @ChandigarhSchoolofDigitalMarketing and @ChandigarhSchoolofAdvancedLinuxTraining
At the end of the show, participation certificates were awarded to every participant. After discussion with the judges, final results of the winner will be announced and Scholarships will be awarded to them.
If you missed the auditions this time, then do not worry, Sukrala will announce the 5th Youtube Auditions soon. Stay tuned for more updates and work on your best areas…All the best…!!!
Categories
List Articles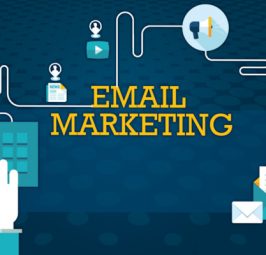 Email Marketing is one of the best ways to earn money quickly right now. It experienced significant growth in the year 2020 as most of the people were spending their time on the internet for career and education. Still, most people are confused regarding Email Marketing and want to have some advice regarding it. Then…
Read more
Our Computer Courses
Our Accounting courses