Food Courts in Chandigarh
November 17, 2016
/
By editor
Post by related

Related post


Food Courts in Chandigarh
Nik Baker's
The people who love to eat fast-food but not oily, preferred baked treats, they must visit in NIK Bakers where every item is baked not fried with heavy discount offers.
Food Items: a hearty meal of burgers, sandwiches, pizzas and pastas
All-day breakfast and their waffles, pancakes and croissants Mutton Cheese Burger here is highly recommended
Pastries and cakes, my personal favorite include the brownies, cheese straws and tequila filled handmade chocolates
Multiple outlets: Sector 9 and Sector 35
           Meal for two: Rs: 1,500
Whistling Duck
To enjoy the Sunday brunch, the whistling duck is the proper place for the people. The whistling duck infrastructure consists of a big spaced, ample sunlight and community tables.
Food Items:
Gyozas, gnocchi, pork chops and burgers to
Malai tikkasandkeema pao.
Quirky Karela is unique and delicious item of this food court
Bhel with crispy bitter gourd rings and raw mango relish
the Dak Bulgogi, which was juicy,
Korean-style chicken picattas tossed in sweet and spicy barbecue sauce
Innovative cocktails
Address – SCO 10, Back Lane, Sector 26
Meal for two : Rs: 3,500
Hops n Grains
The Hops n Grains looks very simple from outside but as u it from inside it makes your mood up and joyful. The artistic pictures, chic interiors and unique designs of statues will make you feel happy. It is opened till 7:30pm.
Food Items:
Premium Lager, Weiss Beer or Dunkel (Dark)
Finger foods ranging from the international classics to desi favorite's – such as Beer and Prawns,
Buffalo Chicken Wings, Amritsari Fish, Tandoori Bharwa Aloo, Seekh Kebabs, Nachos, Mezze Platters etc.
Address – SCO 358, Sector 9, Panchkula
Meal for two : Rs: 3,000
 Virgin Courtyard
By seeing interiors of the white and Blue Decors you feel like you are in some Mediterranean country. For the dinner date, It is a best place as they offer an Italian fare. Due to interesting patterns, designs of the interior, the place seems like heaven.
Food Items:
Red Wine Chicken Risotto,
Oven Roasted Pork Loin,
Mustard Cheddar Crusted Sole,
Spaghetti Aglio Olio and the pizzas.
Tiramisu is excellent with the perfect blend of coffee, cream and sugar.
Address – SCO 1A (Backside), Madhya Marg, Sector 7;
Meals for the two – Rs:3,500
PAL DHABA
The Pal dhaba is a simply structured dhaba and one of the oldest dhaba in the city of Chandīgarh. The Bollywood celebs also used to come at Pal's dhaba. This Dhaba is divided into three sections, people like to sit on the road-side section.
Food Items :
Aloo Parantha and Butter Roti, dripping indesi makhan
Kadai Paneer, Dal Makhani, Rogan Josh, and Keema Kaleji.
The aroma of these dishes is fabulous and lip-smacking good; no wonder they are so famous!
Address : SCO 151 & 152, Sector 28;
    Meal for two : Rs: 1,200
Categories
List Articles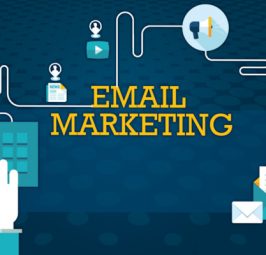 Email Marketing is one of the best ways to earn money quickly right now. It experienced significant growth in the year 2020 as most of the people were spending their time on the internet for career and education. Still, most people are confused regarding Email Marketing and want to have some advice regarding it. Then…
Read more
Our Computer Courses
Our Accounting courses