Chandigarh Festivals
November 17, 2016
/
By editor
Post by related

Related post


Chandigarh Festivals
In the Chandigarh, the city of beautiful, large number of festivals is celebrated by the people of Chandigarh who are always in the festive mood. The people of Chandigarh celebrate each and every festival with great enthusiasm. The festivals are the occasion which makes the people gets closer to each other. The Major festivals celebrated in Chandigarh are:-
Baisakhi
This day is celebrated on 13th April every year with full excitement. On this day, the farmers harvest their crops which they were sown in winters. On this day, the prayers are reciting in the gurudwaras. The fully decorated different kinds of stalls and shops were there in the gurudwaras.  The cultural dances and songs were performed in the organized function and in the schools. This is like a new year for the farmers.
Lohri
It is also a festival of harvest same as baisakhi, celebrated on 13th January every year. The people on this festival worshipping the lord of fire and offerings are made by revolving around the fire followed by Giddha and Bhangra. This lord of fire is worshipped and  prayers are recited for the abundant growth of their crop.
Holla Mohalla
This festival is celebrated in the month of March. This is the day celebrated after holi which the festival of splashing colours. The founder of "Khalsa Panth", Sri Guru Gobind Singh Ji, starting this festival aims at restoring the faith of the people among the Sikhism. The Holla mohalla is mainly celebrated at Shri Anandpur Sahib. The Sikh performing the martial arts like gatka, spear battles, music and poetry competitions.
Gurpurab
This festival is celebrated in the remembrance of Sikh Guru's Birthday or martyrdom day. The most important gurpurab's are of Guru Nanak and Guru Gobind Singh Ji. On this day the whole gurudwara is decorated and supplicates and kirtans are held in the gurudwara and the Kdah Prasad is distributed among the Sikh devotees.
Karwa Chauth
The Karwa Chauth is celebrated in the month of October-November. It is the festival of women's who kept fast for the long life of their husband's .On this festival, the women's break their fast in the evening time by praying Moon and took the morsel from their husband.
  Mango festival
As the name defines that it is the festivity of mangoes. In Chandigarh, the mangoes festival is celebrated which gave the opportunity to the mango growers of our country to display their mangoes . This festival is celebrated in the Pinjore Garden in the month of June. The people of Chandigarh and from outside went their to enjoying this festival and knowing about the different varieties of mangoes.
Categories
List Articles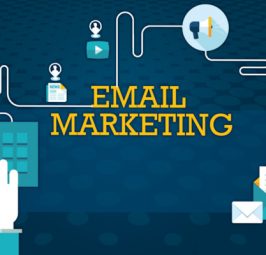 Email Marketing is one of the best ways to earn money quickly right now. It experienced significant growth in the year 2020 as most of the people were spending their time on the internet for career and education. Still, most people are confused regarding Email Marketing and want to have some advice regarding it. Then…
Read more
Our Computer Courses
Our Accounting courses