Five famous temples in Chandigarh
November 14, 2016
/
By editor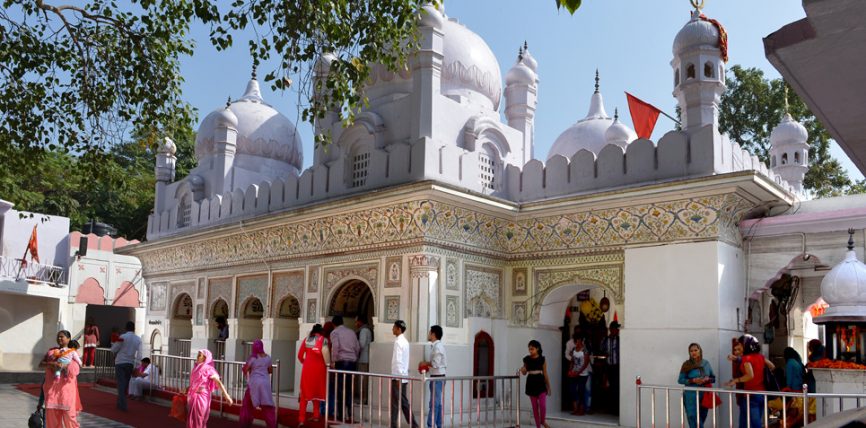 Post by related

Related post


Five Famous temples in Chandigarh
Mansa Devi Temple
Mansa Devi temple which is located at Panchkula, is a very famous religious place. Maharaja Gopal Singh of Manimajra developed the present main temple of goddess Mansa Devi, which is placed on the Shivalik foothills at District Panchkula in 1811-1815.
A hindu temple MANSA-DEVI dedicated to goddess Mansa Devi. The temple is of Goddess Mansa which is formed by the trio of Mansa Devi, Maya Devi and Chandi Devi. According to the Hindu religion, the head of Devi Sati had fallen over this place. In Mansa Devi mandir, there is a beautiful garden consisting of holy plants.. During Navratras, there is so much crowd in the market for the darshan of Mansa devi.
Opening Timings – 4:00 A.M. to 10:00 P.M in the summer
                                 5:00 A.M. to 9:00 P.M in the winters
Location –
■ Railway Station Panchkula : 5Kms
■ Airport : 16Kms
■ Bus Stand Manimajra : 3 Kms
                  ■ Bus Stand Panchkula : 5 Kms
                  ■ Bus Stand Chandigarh : 15 Kms
                  ■ Nearest Market : 2 Kms
NADA SAHIB
Chandigarh consists of number of religious places. One among them is the Nada Sahib Gurudwara. Nada Sahib Gurudwara is situated alongside Ghaggar, near Kalka Road directed towards Morni Road. It is situated about 15 km from the main city of Chandigarh,panchkula. Nada Sahib Gurudwara holds a great deal of SIKH devotees on various auspicious days, the Gurudwara organised Jor Mela in September, in memory and honor of Guru Teg Bahadur, Baba Banda Singh Bahadur. In the sikh itihas it is said that Guru Gobind Singh and his followers, sikh members from their battle with the Mughals, took shelter for few days at the place where this religious place Nada Sahib Gurudwara is built .The domed structure of gurudwara sahib was built in 1956 and a 105 feet holy flag which is one of the symbol among sikhism. Later on ,the Gurudwara will planned to build a museum to flatter the "SIKH ITIHAAS". Huge number of worshippers reached Nada Sahib Gurdwara on Pooranmashi of every month.
Timings – 4:00 AM-8:00 PM.
Shiva Temple Of Saketri
Shiva Temple of Saketri is a historical temple, located about 20 km from the city of chandigarh. This temple is wholly dedicated to Lord Shiva and the temple is full of devotees at the time of shivratri.Mansa Devi is about 5km from this shiva temple. More than thousands of devotees came on Shivratri day to obtain the blessings of Lord Shiva.The most popular Mahashivratri festival is celebrated in honor of God Shiva.During this period of Mahashivratri, Lord Shiva will be given bath with five items like cow milk, urine,curd and cow dung. Followed by this, the five types of food items like curd, clarified butter, milk, sugar and honey are used to worship Shiva Linga.
Timings – 5.00 AM to 9.00 PM
SHANI DEV TEMPLE
There is a Shani dev temple also known as "Kartikeya temple" located in the Air force area near sec- 31-D in Chandigarh.The people do special poojas for Shani dev on Saturday including lighting of divas .The temple was built on 29th April 2002 in the temple complex. It is a well run temple for daily poojas. The worshipper used the mustard oil,pulses to do the pooja of shani dev and in the evening lighting the divas.
Timings – 5.00 AM to 9.00 PM
ISKCON TEMPLE
The founder of this temple Acharya of the International Society. This temple consists of the library hall where the religious books were sold to increase the knowledge of the people who has the curiosity to know about the Lord Krishna and his life.
Srila Prabhupada wrote Srimad-Bhagavatam (Bhagavata Purana), Chaitanya Charitamrita, and the Bhagavad-gita more than forty volumes of translation through which he convey the natural meaning of scriptures. It is located on the prime land of three acres. Bhaktivedanta Swami Prabhupada inspired for the construction of a temple of Lord Krishna and Vedic Cultural Centre in Chandigarh.
Timings – 4:30AM–12:45PM (Morning)
                4:15PM –8:30PM (Evening)
Categories
List Articles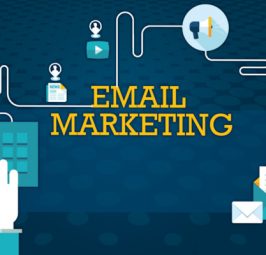 Email Marketing is one of the best ways to earn money quickly right now. It experienced significant growth in the year 2020 as most of the people were spending their time on the internet for career and education. Still, most people are confused regarding Email Marketing and want to have some advice regarding it. Then…
Read more
Our Computer Courses
Our Accounting courses